We at Rack InfoTech firmly believe and live the value.
"A COMPANY IS AS GOOD AS ITS PEOPLE"
Our strength and our competitive advantage will always be our people. Therefore we are on the constant lookout for like-minded people, exceptional, passionate and fun loving people. Your scores on your mark sheets don't matter to us as much as "what you have done with your life", your grades not as much as "why you have chosen a certain profession", your choice of books not as much as "your IQ and aptitude and zeal to succeed".

If you have the zeal to succeed in an environment where you will be given complete freedom to choose your path, but will be accountable for the results of your own actions, consider working with us. If you are passionate about your field of expertise consider working with us. If you think working hard and delivering exceptional results is part of "having fun" consider working with us. If you know how to party hard – consider working with us.

Our current team is made up of passionate, innovative, smart, hardworking people from diverse cultural backgrounds working together in a supportive, team environment.

If you can resonate to the Our Core Values – VOICE and think on the same lines that we do; Checkout the open positions, apply and set up an Appointment with our HR. We are very excited to meet you…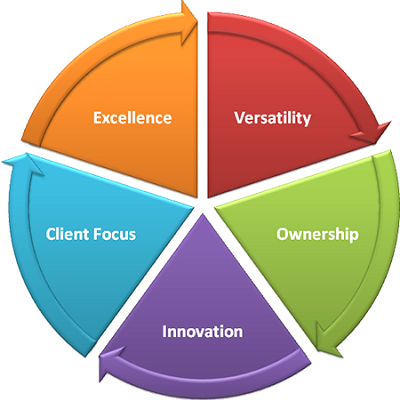 Talents always welcome
CURRENT OPENINGS
Requirements:
Must have Hands on Experience in Laravel Framework
Strong knowledge of PHP programming language (Core PHP)
Hands on Experience with core Php coding and various functions and class. hands on experience with Mysql Queries
Good knowledge of JQUERY , AJAX , JSON
Hands on experience in PHP , MYSQL ,JQUERY, Javascript.
Knowledge of HTML and JavaScript
Good knowledge of OOPS ,PHP , MVC Framework , Mysql , CSS , AJAX .HTML5
Knowledge of Linux/Unix platform
LAMP Environment (Linux , Apache ,Mysql , PHP)
Strong design, development, Deployment and Integration experience in highly efficient web applications.
Must have very good communication skills, well-organized, good team player and an independent thinker.
Hand on experience in Third party API is Must.
Should possess sound knowledge of SDLC methodologies, Business Analysis and requirements gathering and analysis
Knowledge of CMS like WordPress and Joomla, etc.
Candidates who have prior experience working with Pandora FMS or have worked in Network Monitoring System Projects are highly preferred.
Additional Requirements:
Is ambitious, self-motivated, thorough and organized.
Team Building.
Is able to think strategically.
Have excellent verbal & written communication skills.
Interested applicant can drop their candidature at (hr@rackinfotech.com)
Job Description:
0-2 yrs Experience as Associate in customer service process using Email.
Includes day to day email writing for clients of Rack infotech.
Typing speed: 25/85%
Maintaing and Handling Emails.
Good Research Skills.
Experience with Email response and CRM systems
Will have to write content for Rack Infotech.
Will have to deal with clients through emails/calls.
Involves resolving customer queries.
Involves updating customers on latest information on a product or service.
Candidate Profile: :
Professional email writing skills.
Decision making skills in conflicting situations.
Ready to learn new things on continuous basis
Sound knowledge of computers and MS office
Excellent Communication skills
Have good reasoning ability
Able to understand customer Requirements.
Good knowledge of Content writing is Must.
Interested applicant can drop their candidature at (hr@rackinfotech.com)
Friendly Environment
Amit Gaikwad (Senior QA Engineer)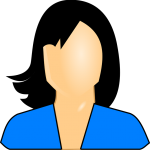 Employee Centric Organization
DipShikha (HR Executive)